Over the past fourteen years of homeschooling, I think I have bought a few dozen different types of pencil grips in the hopes of teaching my kids proper handwriting form. Recently, Lauren has been trying
The 3 Step Pencil Grip Training Set
from
The Pencil Grip, Inc.
It is a unique step-by-step approach to establishing a correct way to hold a pencil. We also received
The Ultra Safe Safety Scissors
to try out.
I cringe every time I see Addison write because she wraps her index finger all the way up the pencil. Fortunately, she still manages to write efficiently with an awkward grip and doesn't have trouble with hand fatigue. Her handwriting is actually quite pretty. Brennan and Lauren have similarly awkward pencil grips. I figure that it's too late to teach Brennan new ways (I've tried for years), but I still try to encourage Lauren to use a pencil grip that will put less stress on her fingers and joints.
My biggest concern with Lauren is that she grips the pencil too tightly and hyper-extends some of the joints in her fingers. She also wraps her thumb completely around the pencil, putting even more pressure on the tip of her index finger.
The three pencil grips that we received move a child in a step-by-step fashion from what appears to be the most supportive device to the one with least support. I suggested that Lauren start with The Crossover Grip which is intended for training. It provides a "super hero cape" (the company's words) to reinforce proper finger positioning. As you can see, it does ensure that Lauren doesn't wrap her thumb around the pencil.
Before long, however, she asked to try some of the other, smaller pencil grips. I gave her the other two and let her choose her favorite. She now prefers The Pinch Grip, which is labeled for transition. She likes the way that this grip is less bulky than the first one she tried. At the same time, though, her fingers fit securely in place.
We keep The Pencil Grip Original in her backpack along with The Pinch Grip so that she has another option to pick between. It's a bit more streamlined, but I think she finds it difficult to figure out which way to correctly position her fingers on it.
I'm thrilled that The 3-Step Pencil Grip Training Kit included all three of the pencil grips so that Lauren could try each one out and settle on the one most comfortable for her to use.
Our other fun product from The Pencil Grip was a set of The Ultra Safe Safety Scissors. The blades for these scissors are enclosed in a permanent plastic safety shield so that the sharp blades are completely enclosed. I like the spring action of the scissor handles, but I found it difficult to correctly position the paper to slip it into the area between the guard and the opposite blade. Even with the blade, I think these scissor should still be used with supervision. It would be almost impossible for a child to cut their fingers while using these, but it wouldn't be difficult to slip hair into the scissors for an impromptu hair cut. Since I tend to worry about unintended haircuts and important papers that I don't want destroyed, these aren't a pair of scissors I'd leave in a toddler's reach when I couldn't supervise.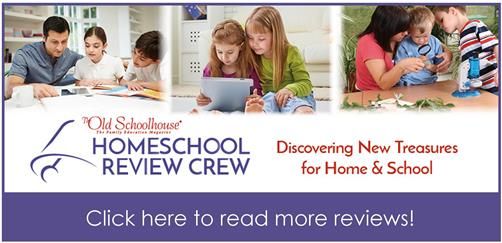 ©2009-2017 Through the Calm and Through the Storm. All rights reserved. Photos and content may not be reproduced. http://throughthecalmandthroughthestorm.blogspot.com