I feel like all I talk about on my blog lately is how we're doing more schoolwork in the car than at home lately. I've found plenty of printable activities for the car -- some from our regular curriculum and some from new sources. Those work great for appointments later in the day, but we often find ourselves on the road very early in the morning. When it's too dark for reading or worksheets, I turn to educational materials that Lauren can listen to.
Our most recent addition to our early morning commutes is
Brinkman Adventures
. Over the past several years, we've listened to several seasons of this audio drama series, and I was excited to add a digital copy of
Brinkman Adventures Season 4
to my iPhone playlist.
Each season of The Brinkman Adventures includes twelve episodes, each about half an hour long. (Lauren would insist that I say that they just a few seconds short of 26 minutes long.) Lauren enjoys the fact that these are audio dramas with different voice actors for each character, sound effects, and music. She much prefers these dramatizations over an audio book where a story is simply read by a single narrator.
One thing I enjoy about listening to The Brinkman Adventures is that they are all cohesive in terms of telling an ongoing story, but they aren't all exactly the same.
Some episodes focus completely on a true missionary story. For instance, Episode 38 talks with Carl Ralston in Cambodia and tells the story of Nhu, a young girl who was sold into slavery. Lauren was excited to hear in the afterward that Nhu herself did the voices in the drama. I was also able to show her a picture of Carl, his wife Laura, and Nhu on the Brinkman Adventures website.
Other episodes focus more on the fictional Brinkman family. The first episode in Season 4 includes crazy adventures at a missionary family camp, a tornado warning during a late-night hide and seek style game, the birth of a baby, and a scripture verse written on a found balloon. A later episode tells the crazy antics of Ian Brinkman developing a computer-controlled vehicle carrying a paintball gun to help their neighbor Mr. Pennington wage war against the raccoons that ate his favorite Koi fish.
During most of the episodes, it was just Lauren and me listening to the drama. A few times, however, we had most of the family in the car. Brennan and Tim both listened to a few episodes while we were traveling a few weeks ago. Most of the episodes stand alone so it was easy for them to join us in the middle of the season. There are only a few that carry over from one episode to the next, and I don't remember any that span more than two episodes.
One thing I love about these dramas is how they spark family discussions. For instance, an episode told the story of a man who was healed after he turned away from the witch doctors in his area and called upon the name of Jesus. My husband pointed out that God can work in miraculous ways like this, but that the absence of God's healing does not mean that God is not still in control or that God does not love the person who prayed for healing.
Brinkman Adventures
audio dramas have certainly been a bright addition to our early morning commutes to doctor's appointments. In past years, we've also listened to
Season 2
and
Season 3
. Apparently we've never listened to Season 1 and there are now six episodes in Season 5. I sense a lot more missionary learning opportunities during our commutes this winter.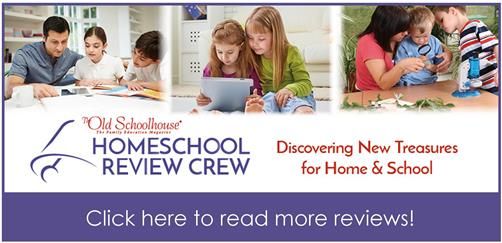 ©2009-2017 Through the Calm and Through the Storm. All rights reserved. Photos and content may not be reproduced. http://throughthecalmandthroughthestorm.blogspot.com