I always keep a healthy supply of markers, crayons, and coloring pencils available for my children to use either for school projects or just for fun. I recently found a new art supply that I recommend for every family to keep on hand. Kwik Stix solid tempera paint from The Pencil Grip, Inc. is an amazing addition to our art supply closet. Lauren has been using the Thin Stix 6pk of Classic Colors for all sorts of projects lately.
When we received the set of tempera paint sticks, Lauren wanted to try them out right away. It wasn't a great time for me to supervise a messy art project, but I had heard so much about how the Thin Stix were mess-free that I let her dive in without supervision.
Her first project was a simple drawing on regular paper. Yes, regular paper. Not thick paper designed for use with paints or even the heavier cardstock that's hidden away near our office area. She simply grabbed a few sheets of paper out of the printer.
Lauren was immediately impressed with the bright colors. Not only were the colors bright, they easily made bold marks on the page. It was definitely less tedious than trying to color the grass or the sky with markers.
I was impressed that the project truly didn't make any mess. The paint dries so quickly that Lauren didn't even get any smudges on her hands. Because she colored all the way to the edges of the paper, there were some tiny streaks left on the kitchen table when she lifted up the paper. (Remember: she was completely unsupervised and I didn't remind her to put a larger scrap piece of paper underneath.) Those small streaks easily wiped away with a damp rag.
I noticed that the paint was drying so quickly that the paint didn't mix with neighboring colors and suggested that Lauren try a picture with overlapping shapes of different colors. Sure enough, the Thin Stix colors stayed true even when the overlapping lines were drawn immediately after each other. This abstract geometric project was much more fun with the Thin Stix than it would've been with markers that bled into each other making muddy lines at the intersections.
By far our favorite projects with the Thin Stix package were posters. It was a bit difficult to draw details or sign a name on the smaller projects, but the tempera paint sticks write clearly on a larger surface such as a poster.
Lauren made one poster to give to our two Children's Ministers as a thank you for all their work this year.
Later, since we still had the posterboard out, she made an advertisement for our school. I particularly like how she praises the "Great teachers" and tells how we can deal with food allergies and doctors appointments.
I think every family needs to have a set of these Thin Stix tempera paint sticks and a few sheets of posterboard on hand for impromptu sign making. Thin Stix makes it super easy to make a Happy Birthday sign, a large Get Well Soon wish, or even a sign to cheer on your favorite athlete. (It might've embarrassed Brennan if I had made signs to cheer on his baseball team, though.)
The
Thin Stix 6 pack of Classic Colors
costs $8.49. Thin Stix (and also larger Quik Stix paint sticks) are available at major retailers like Amazon and Toys R Us. The sets range in size from 6 to 24 colors and include metallic or neon colors in addition to the classic colors we've been using.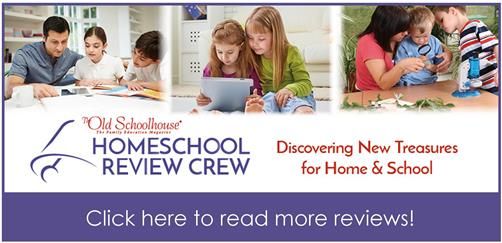 ©2009-2017 Through the Calm and Through the Storm. All rights reserved. Photos and content may not be reproduced. http://throughthecalmandthroughthestorm.blogspot.com