When looking at Brennan's math books for this coming school year, it looks like I either have more high school students in my house than everybody thought or that I've completely lost my mind. He will be using
No-Nonsense Algebra
from
Math Essentials
in conjunction with the Calculus books for his regular math curriculum.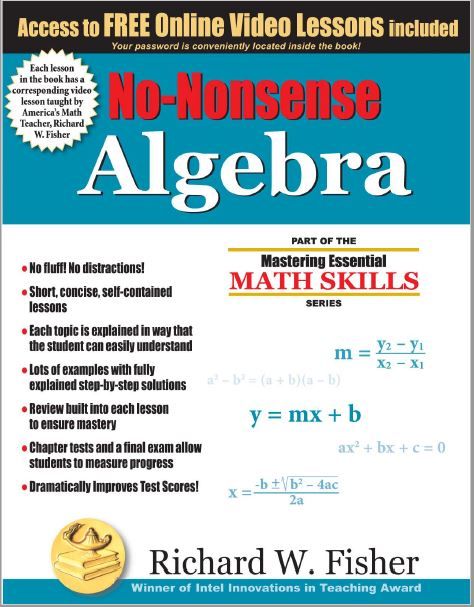 I know it doesn't look like it would make any sense at all. Recently, I figured out that standardized college entrance exams can be a challenge for accelerated math students. Addison finished Calculus I as a high school sophomore and moved on to Calculus B/C during her junior year. Brennan will be taking Calculus I during his junior year. I specifically looked at their junior years because that's the year that taking the PSAT counts for the National Merit Scholarship Competition (and a National Merit Scholarship can pay for a lot of college expenses). The issue is that the PSAT/SAT/ACT exams are based on a traditional math sequence where many students do not take math classes past Algebra 2 or Pre-Calculus. The vast majority of the math covered on the college entrance exams is based on pre-algebra calculation skills, some basic algebra manipulation, and a bit of geometry knowledge. One website claims that only 4 out of 50 math questions on the SAT requires basic trigonometry. My advanced math students were so far removed from elementary algebra concepts that they struggled more than if they had taken these exams a few years earlier.
That's where
No-Nonsense Algebra
steps in. This fall, Brennan will be using
No-Nonsense Algebra
to refresh his memory on math terminology, basic computation skills, and algebra so that those concepts won't look so foreign to him when he encounters them on the PSAT in October.
The first chapter of
No-Nonsense Algebra
covers a lot of pre-algebra topics, including basic computation skills that many advanced math students may have forgotten. (Both of the engineers in our house rely heavily on their calculators and would grumble if they were forced to do calculations with only a paper/pencil the way it is tested on certain sections of college entrance exams.)
What I love about Math Essentials is that the concepts are broken down into simple, easily-understood explanations. For nearly all of the topics, the explanation takes about half a page, an example problem takes another half a page, and then there is a single page of practice problems (and never more than 20 problems to work).
Because these concepts are all review for Brennan, he generally only needs the short explanation in the book. The
No-Nonsense Algebra
book includes an access code that unlocks short instructional videos for each topic as well. Each of these videos is approximately 8-10 minute long. Short enough to keep a busy student's attention span, but long enough to fully explain the concept.
I remember quite a bit of algebra concepts when it comes to solving basic calculation problems, so I turned to the last section of the book -- word problems. It contained several topics that I remember being particularly challenging.
I started with "Time, Rate, and Distance Problems" because I remember the challenges of train and car problems. I like the way Math Essentials broke these sorts of word problems down into four distinct types.
After reading the explanation and examples, I tried one on my own.
I then moved on to the "Mixture Problems." This time I skipped over the book introductions and examples and just watched the video. He gave a very clear explanation of how to solve the problem, and I felt confident enough to tackle the four exercise problems for this section.
Now that I've mastered (once again) the quadratic equations, train problems, and mixture problems, I'm ready to face the world, including the advanced physics class I'm going to be teaching this fall. More importantly, I'm confident that the lessons in
No-Nonsense Algebra
will help Brennan be prepared to ace the "easy" algebra questions on the PSAT.
After working with the
No-Nonsense Algebra
for a while, I looked to see what other topics
Math Essentials
covers. I was happy to see that they offer books on elementary math concepts, specific topics such as fractions or decimals/percents, geometry, problem solving, and mastering essential math skills (pre-algebra concepts). I was particularly interested in their
Problem Solving
book and just ordered it for Lauren. It starts with simple one-step word problems and moves into increasingly more complex problems, including those that will require two or even three steps to reach the answer.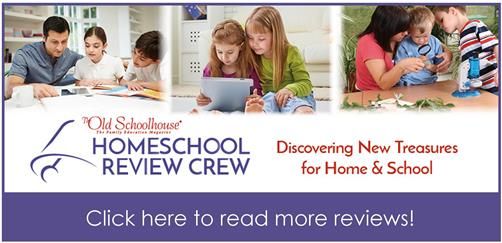 ©2009-2017 Through the Calm and Through the Storm. All rights reserved. Photos and content may not be reproduced. http://throughthecalmandthroughthestorm.blogspot.com