When Addison was in high school, she worked as an assistant in an optometry clinic near our house and then later at a local pizza place. She gained valuable work (and life) experiences in both of the jobs. At the time, however, I didn't consider awarding her any school credit for the time she put into either of those jobs.
Apologia Educational Ministries
(one of our favorites homeschool curriculum companies) has a new book that shows parents and high schoolers how they can gain work experience at the same time they are earning high school credits.
Internship for High School Credit
by Sherri Seligson offers "practical help to explore and direct your career plans." She outlines the benefits of working in an internship position while in high school and shows families how to document that experience for credit on a high school transcript.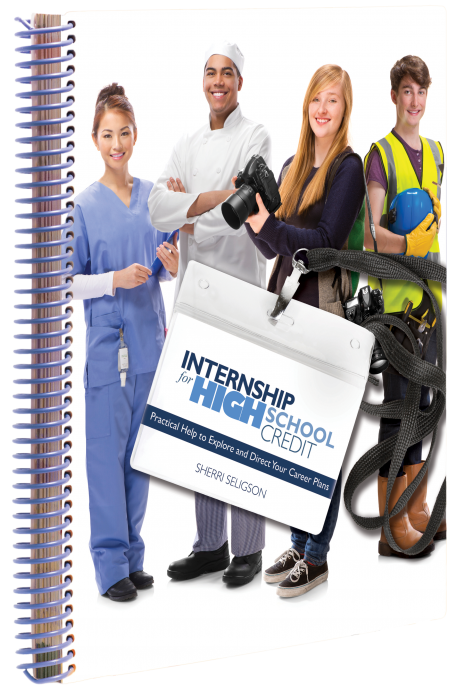 An internship allows students to get practical career preparation before they have invested years (and perhaps thousands of dollars) in studying a particular field. An extended look at a career through an internship could help determine if a career path is in line with the student's strengths, interests, and personality. In some cases, this on-the-job experience might allow a student to discover if they really enjoy a field that once looked so interesting and promising. (At one point Addison talked about working in a medical field. I'm not sure if her experience in the optometry clinic changed her mind or if she would've ended up in an engineering field without that experience.)
Internship for High School Credit
walks students and parents step-by-step through the process of finding an internship opportunity, applying for the position, and then documenting all the experience gained during the internship.
"Part 1: Getting Started" is addressed directly to the student. It starts by offering a plethora of ideas to help the student start thinking about internship opportunities that could fit with possible career paths. For instance, a student interested in becoming a veterinarian could also consider an internship at a zoo, a local farm, a dog breeder, animal shelter, etc. Once the student identifies some internship possibilities, the workbook offers practical advice on resume writing and interview skills.
Working in an internship position as a high schooler does not necessarily guarantee that your student will gain useful knowledge and skills that will translate into course credit on a high school transcript. The majority of the
Internship for High School Credit
workbook contains targeted assignments that guide your student both as they complete the internship and as they document their learning for high school credit. For a single semester internship, the workbook gives questions and activities on a week-by-week basis. For instance, one week asks the student to prepare a few questions to ask his supervisor so that he can better understand how his internship position fits into the larger picture of what the company does. Another week asks the student to talk to a variety of people in his company and find out their educational backgrounds. If the student continues in the internship for a second semester, the workbook gives biweekly written assignments, with the expectation that the student will write a one-to-two-page paper about the internship every other week.
This internship workbook concludes by giving assignment to wrap up the internship professionally by having the student write a thank you note, request a letter of recommendation, and update his resume.
Internship for High School Credit
would be a valuable resource for any high school student. It's ideal for a student that is actively seeking job-related experience in a field that they may pursue as an eventual career choice, but it would also help a student who is just interested in exploring some career options. Even though we do not plan to have Brennan look for an internship in his junior year, I'm going to hang on to this workbook. The resume writing and interview tips are valuable for any student, and he might consider an internship later on.
The
Internship for High School Credit
workbook is a softcover, spiral bound text with 99 pages. It is available from
Apologia
for $33.
Other Homeschool Review Crew members have been using
How to HOMESCHOOL with Stunning Confidence, Contagious Joy, and Amazing Focus (DVD and Coursebook)
from Apologia. You can find reviews of that product and more reviews of
Internship for High School Credit
on the
Homeschool Review Crew blog
.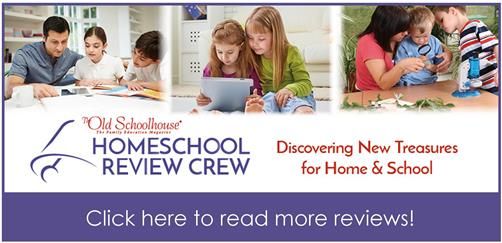 ©2009-2017 Through the Calm and Through the Storm. All rights reserved. Photos and content may not be reproduced. http://throughthecalmandthroughthestorm.blogspot.com