A few summers ago, Lauren and I were introduced to Andi and the Circle C Ranch books written by
Susan K. Marlow
. Although Lauren enjoyed me reading
Tales from the Circle C Ranch
to her, we had not added more Andi books to our library. It seemed like the beginning readers in the Circle C Beginnings series were too easy for her and the chapter books in the Circle C Adventures were still a bit too difficult.
Recently,
Kregel Publications
and
Susan K. Marlow
have released a new line of books chronicling Andi's adventures --
Circle C Stepping Stones
. This series is designed to be a bridge between the Beginnings and Adventures books about Andi. We read both
Andi Saddles Up
and
Andi Under the Big Top
.
Based on my initial look at the books (and a quick check of the readability scores), I gave Lauren the first book in the series for her to read independently during our quiet reading time. I think this is the first time that she's started reading a book and then expressed interest in continuing to read it. Our "quiet" reading time is often interrupted by her questions about "how much longer?" or "do I have to read more?". When she had
Andi Saddles Up
, she just read.
At the end of the book, Lauren could tell me at least some of the main parts of the story. I decided to read the book myself so that we could discuss it a little more fully. I then figured out why Lauren was so captured by the book. The end of each chapter leaves off in a suspenseful spot so that she was anxious to see what happens next. I often choose books like that when I read-aloud to her, but I haven't purposefully sought out chapter books with cliffhanger chapters to assign for her independent reading.
Andi Saddles Up
is a story about a nine-year-old girl (Andi) who lives on a cattle ranch in the late 1870s. While exploring the ranch on her horse Taffy, Andi meets a new friend named Sadie. Unfortunately, Sadie's pa and Andi's family are quarreling over the boundary lines between the two properties. I got caught up in the story when I read it, wondering how the dispute would turn out and worrying about what would happen when Andi ignores her brother's rules about trick-riding on Taffy. Although written at a level appropriate for Lauren, it was a story that I truly enjoyed reading.
Andi Under the Big Top
tells the story of the time when a traveling circus comes to town. In the same fashion as the previous book, the story offers more than simply a description of life in 1877. Andi befriends a young runaway boy who is stuck working in the circus without hopes of returning home.
Lauren read and enjoyed the first book. Her favorite part was that Andi and Sadie still tried to be friends while Chad and Sadie's pa were arguing. She's looking forward to reading the second book, but has been too sick for the past few weeks to start it. (Since Lauren is not yet a strong reader, reading still seems like schoolwork and not something pleasurable to do when she's not feeling well.)
I am impressed with these books because they are wholesome stories with enough excitement that it kept Lauren wanting to read "one more chapter." The books have Christian themes running throughout, but it is not overdone in a way that seems fake. (A complaint I often have about Christian fiction books.)
Free
activity pages
are available to download for each of the books. I opted to let Lauren simply read the first book for enjoyment, but I think the study guide will enhance her enjoyment of the second book. The study guide has a handful of questions about each chapter -- mostly asking the reader to recall facts. Slowing down to pay attention to those facts and answer the questions will likely help Lauren catch more of the details of the book. The study guide also has vocabulary activities, informational passages and comprehension questions about related topics, mazes, word puzzles, math activities, and more. The books are excellent on their own, but they become a rich, well-rounded learning experience when combined with the activity pages.
Andi Saddles Up
and
Andi Under the Big Top
are both paperback books with slightly over 100 pages each. They retail for $7.99 each. The publisher gives a suggested age range of 7-10 years old. I'd recommend them for readers that are capable of reading text written at a third or fourth grade level, especially for readers that need books with short chapters and lots of excitement.
I look forward to adding more
Circle C Stepping Stones
books to our collection. I'm also happy to know that as Lauren's reading skills improve, she can continue to read wholesome stories about Andi in the Circle C Adventures books.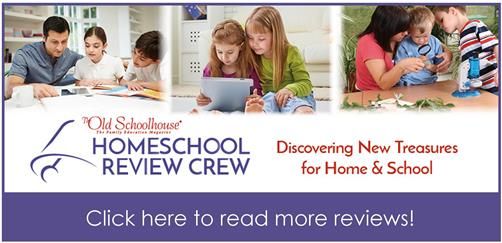 ©2009-2017 Through the Calm and Through the Storm. All rights reserved. Photos and content may not be reproduced. http://throughthecalmandthroughthestorm.blogspot.com