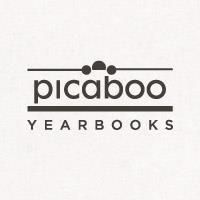 I'm probably not the only person with boxes of yearbooks that we treasure enough to move with us all over the country. I've never made (or even seen) a homeschool yearbook before, but this year my students have their very own yearbook full of memories.
Picaboo Yearbooks
offers affordable yearbooks to homeschool families, co-op groups, and even to traditional schools. Their online yearbook software made it easy for me to create this
20 page soft cover yearbook
to treasure:
I've made online photo books before, and I've also used several different photo editing or page design software packages. Picaboo seemed similar in complexity to many of the others I've used. It was fairly easy to navigate between the pictures that I uploaded, the sections of the yearbook I created, and a bird's eye view of the overall yearbook. At first I thought it was an unnecessary step to divide the pages and the pictures into separate sections, but I later realized how helpful it was to sort all my photos into the appropriate section and then deal with smaller chunks of the project at a time.
The yearbook creating software was easy enough that Addison and Brennan could have easily completed their pages on their own. Lauren would probably need a bit of help figuring out how to navigate everything, but I think she'd catch on quickly. Next year I'll definitely have them do some of the yearbook sections themselves.
Picaboo offers all sorts of options for backgrounds, fonts, and layouts for each page. My kids enjoyed helping pick out the specific colors and fonts used for their pages. I probably should have guessed that Lauren would pick the fanciest font and the prettiest background papers she could find. I particularly liked the way that I could tweak all the elements on the page. For the lefthand page in Lauren's section, I started with a template for positioning the photos and then I tweaked the sizes so that they better suited the picture. If I had wanted to, I could've added text anywhere on the page.
Some of the pages in our yearbook focused on schoolwork, but I ended up putting in a lot of pictures from the kids' extra curricular activities. In future years it will be fun to look back and remember that this was the year that the scouts went rapelling or that was the season Brennan played baseball on the Yankees Little League team.
When our yearbook arrived, I was very impressed with the quality of the finished product. The pictures looked beautiful printed on heavy paper. (Well, the good pictures looked beautiful. I learned that maybe I shouldn't included any of the so-so pictures in our next project.) The paperback cover was heavier than the pages, but I worry a bit about how it'll look after we've looked through the yearbook a few dozen times. When I make another yearbook, I'll strongly consider upgrading to the hard cover version which is only about $10 more expensive than the soft cover one.
We were so happy with our homeschool yearbook that I'll be making more of them. I've already started thinking to myself, "This picture will definitely go in the yearbook" or "I need to take a picture so that it can go in the yearbook." Next year, however, I'm going to have my kids do more of the work in putting it all together.
Picaboo Yearbooks
cost as little as $8.49 for a 20 page soft cover yearbook or $18.99 for hard cover. Additional pages in the book are 22 cents each. Shipping costs start at $8.99.

©2009-2013 Through the Calm and Through the Storm. All rights reserved. Photos and content may not be reproduced. http://throughthecalmandthroughthestorm.blogspot.com