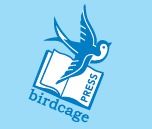 I have a bad habit of buying educational games in the hopes that my kids will enjoy playing them and learn something along the way. Unfortunately, my kids often have a different opinion about games than I do and it sometimes becomes a struggle to get them to play.
When our box of
Art Close Up: Museum of Modern Art
cards arrived from
Birdcage Press
, I was excited to play a game, but I feared that I'd be met with grumbling from kids. I was pleasantly surprised to find that all three kids enjoyed playing the first game . . . and the second . . . and even a few more on the first day.
Our set of Art Close Up cards contains forty-eight cards, featuring artwork from Picasso, Matisse, Cezanne, and others. Half of the cards show the full work along with the name of the artist, name of the painting, and the year it was painted. The other half of the cards show a close-up of part of the painting. These close-ups are so detailed that you can practically see the individual brush strokes.
The instructions suggested several games that we could play with the cards. At first, we played a simple matching game ("Masterpiece Match Up") to familiarize ourselves with the works. Lauren struggle a little bit trying to figure out if there was a match between the close-ups and the full works, but she caught on quickly by our second or third time through the game. The cards came with instructions to play variations on familiar card games such as "Old Master" which is similar to Old Maid or "Painting Pairs" which is similar to Go Fish. Our favorite activity was a game we made up ourselves where each players draws and discard cards while trying to make matches for all the artwork in their hands.
I was impressed with the quality of the cards in this set. The thick cards are slightly larger than regular playing cards and have held up well to all of our playing. The art work printed on the cards is gorgeous and the details shown on the close-ups are amazing. All three of my kids (15, 12, and 7) have enjoyed playing with this game, and we've all learned how to identify works by several famous artists.
Birdcage Press recommends
Art Close Up: Museum of Modern Art
for children ages five and up. In addition to the game we received, there are also card games based on artwork at other major museums -- National Gallery of Art, J Paul Getty Museum, Detroit Institute of Arts, and Museum of Fine Arts, Boston. All of the close-up games cost $10.95. If you'd prefer to study the artists of a particular period, Birdcage Press also offers sets of Go Fish games about Impressionist Artists, Renaissance Artists, Modern Artists, and Van Gogh and Friends.

©2009-2013 Through the Calm and Through the Storm. All rights reserved. Photos and content may not be reproduced. http://throughthecalmandthroughthestorm.blogspot.com