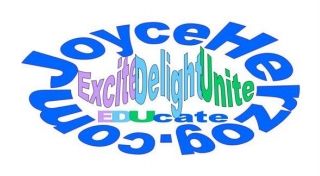 When I held a teaching certificate, I was required to earn a certain number of continuing education credits in order to keep my license current. Even though I no longer teach in a classroom or hold a official teaching certificate, I still value the time that I spend learning how to improve my skills as a teacher. I recently read
Timeless Teaching Tips: How to Think Like a Teacher
by
Joyce Herzog
.
Timeless Teaching Tips
is organized into five sections:
* Principles of Learning
* It's Been Said
* Practical Helps
* Homeschooling Issues
* Gems
I found myself flipping pages in the book and reading chapters in rather a random order. If I had some time to think about what I was reading, I'd look in the "Principles of Learning" section. Those chapters were a bit longer and had thought provoking essays on some basic concepts relating to teaching and learning. I struggled reading through this section because I didn't find a cohesive theme connecting one chapter to the next. It helped when I started thinking of this book as being more like a collection of blog posts instead of a book written to encourage homeschool mothers.
When I had only a few moments, I'd read some of the quotes and sayings in either the "It's Been Said" or "Gems" sections. Some of passages are marked so that I can copy them into the inspiring thoughts notebook that I keep. As I read through many of the pages, I thought how some of the quotes would make good copywork assignments for younger students or topics for timed essay practices for older students.
Perhaps the most useful sections of the books are "Practical Helps" and "Homeschool Issues." The chapters in these sections remind me of some of the homeschooling blogs that I read. I found the writing to be clear, encouraging, and full of good ideas. I found ideas for teaching nearly anything to any age of student -- fun spelling options, easy math games, ideas for notebooking, and more. Many of the ideas relate to parenting in general and not just homeschooling.
Joyce Herzog is the author of many products designed to encourage parents along their homeschooling journeys. Her
Timeless Teaching Tips
book costs $15 and is suitable for parents that are teaching children of nearly any age (toddler through high schooler).
Crew members have been using many of
Joyce Herzog's products
-- some geared towards the parent and others intended for the student to use. Be sure to click on the banner below to read more about all the exciting products she offers.

©2009-2013 Through the Calm and Through the Storm. All rights reserved. Photos and content may not be reproduced. http://throughthecalmandthroughthestorm.blogspot.com