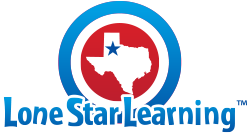 Vocabulary has sometimes been a little hit-or-miss for our family. We've sometimes used vocabulary workbooks, and we sometimes remember to look up unfamiliar words in our reading assignments. In the back of my mind, I've wanted to have Addison study basic root words, prefixes, and suffixes so that she make an educated guess about unfamiliar words on college entrance exams.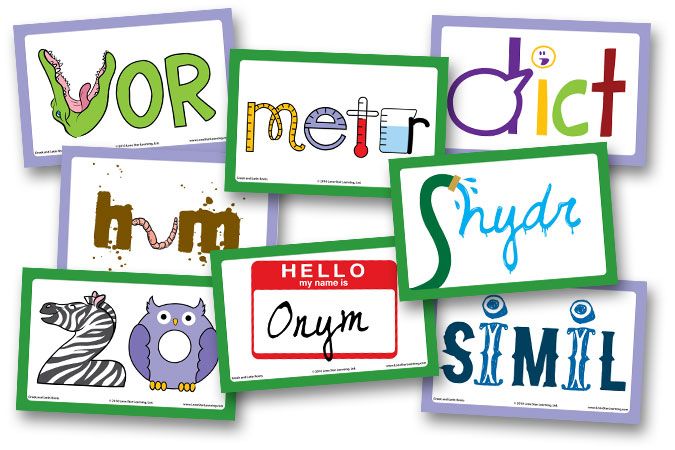 Lone Star Learning
offers Get the Picture Vocabulary Cards for several subjects, and we were excited to see the
Greek and Latin Roots
version.
Our package contained 60 large, colorful cards illustrating some of the most common root words in English.
The cards are approximately 5 1/2 inches by 8 1/2 inches in size -- large enough that we can all see the illustration clearly when we're sitting around the table or if they were hanging on a wall. The paper is a bit heavier than cardstock and plastic coated on the front side. I'm certain that these materials will last through a lot of use around our house.
Each brightly colored illustration incorporates the base word and gives a hint as to its meaning. One of our favorites is the Latin root "mort."
In addition to the root word cards, there's a single card that lists the root word, meaning, and examples for each card in the set. We used this card as a teacher's guide.
I had originally intended to post all of the root word cards somewhere so that both Addison and Brennan could review them. My plan was to put them in a plastic sheet protector sleeve in the bathroom. When I saw the cards, however, I realized that I needed to discuss the root words with my children and not just hang them up somewhere.
About once a week, I pulled out the root word cards as we ate lunch, and we discussed ten or twenty of them. I was sometimes surprised to see which ones Addison and Brennan could identify by the picture. I used the teacher's guide card to make sure that we all knew the correct meaning. We then tried to name words containing that particular root. When we got stuck trying to find examples, I was thankful to have a few words listed to help us along.
My kids only had one complaint about the set of vocabulary cards. Addison thought that a few words were hard to figure out the correct root word (and spelling) when she looked at the illustration. For instance, she wasn't sure if this card was intended to be "cor" or "car," especially since she could think of appropriate examples for either one.
From a teacher standpoint, I would like to see more example words listed so that I didn't have to look for them on my own. Otherwise, I've been very impressed with the set of cards. The bright illustrations make it easy to remember the meanings, and our discussions helped us all increase our vocabulary.
The Greek and Latin Roots cards costs $39.99 and are recommended for grades 3-8. I'd recommend them for upper elementary aged students and even high schoolers.
Lone Star Learning offers
Get the Picture Vocabulary Cards
for math and science terms as well as just general vocabulary knowledge. I am particularly interested in the
Word of the Day
set and may purchase it for us to use next school year. In the future, I'd love to see Lone Star Learning offer a set of vocabulary cards that covered prefixes and suffixes.
Disclaimer: I received a set of Get the Picture Vocabulary Cards as a member of the 2012 TOS Homeschool Review Crew, and I received no other compensation. In return, I agreed to give an honest review of the materials and how they worked for my homeschool family. I am disclosing this in accordance with FTC regulations.

©2009-2013 Through the Calm and Through the Storm. All rights reserved. Photos and content may not be reproduced. http://throughthecalmandthroughthestorm.blogspot.com