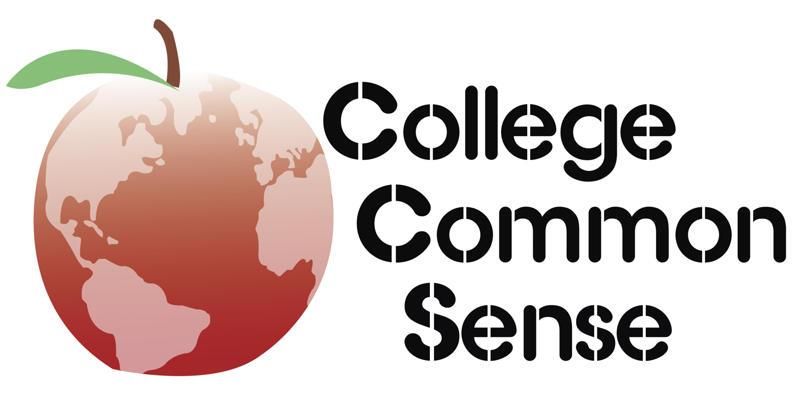 It's hard to believe that it's been eight years since we decided to try homeschooling. My bright first grader is now a bright freshman in high school. Before long she'll be picking a college and navigating her way through scholarship applications.
College Common Sense
shares insider knowledge about the college admissions and financial aid process. It provides all the explanations and information in one convenient package so that I don't have to go searching all over the internet to find out what I need to know to help Addison along the way.
College Common Sense offers a
Going to College and Paying for it
video series with a companion workbook. It contains six videos with topics including "How Financial Aid Works," "All About the Free Money," and "You in the Process." The companion files follow along fairly closely to the videos and contain worksheets to help with the college admissions/financial aid process.
I found the videos to be informative, and I really appreciated the companion pages for each lesson. I'm not a strong visual learner so I normally wouldn't choose a video-based program. These videos did a good job of presenting the information concisely and in a way that I was able to easily follow along. I was impressed with the way this program talks about the total cost of a college education and encourages families to look at more than just the tuition for a particular school.
Since Addison is closest to college age, I had her watch some of the videos.
Addison thought that the program would be really good if she was a bit older. She'd like to revisit some of the topics when she's closer to her junior year in high school. For right now, she would rather focus needs on her regular studies and on test prep materials instead of worrying about college admissions and financial aid. It is also a bit early for her to be seriously looking at colleges to attend because we're planning on moving before she graduates from college. She doesn't need to be looking at colleges in this part of the country when we don't have extended family here and don't intend to be living here for more than the next few years.
In terms of the videos themselves, she liked the way that the video presented important concepts in a way that was easy for her to understand and remember. She remembers learning that she shouldn't take out student loans for more than the average annual salary for her potential career. (Although this idea could be debated, we thought it was a good rule of thumb.) When watching the videos, she appreciated the way that the videos talked about the student being responsible for figuring out financial aid, making decisions about which college to attend, etc. It reinforced to her that these were decisions affecting her life and that she didn't need to let other people take over the process for her.
The
Going to College and Paying for it
program would be very useful for families of high school aged students, especially students entering in their junior year. It could be helpful for parents of younger students if you, as a parent, are already worried or overwhelmed thinking about college admissions and the financial aid process.
College Common Sense offers
Going to College and Paying for it
in either a physical or an online format. It costs $25 in order to access the materials online for twelve months. That fee includes access to all six videos and the companion pdf worksheet files to download. For $50, you can have a hard copy DVD of the videos and a printed workbook.
In addition to the specific materials about college financial aid, College Common Sense offers free weekly lesson plans that will help students of all ages prepare for college. You can sign up on the
College Common Sense
website to receive the lessons via email.
Disclaimer: I received a one-year subscription to College Common Sense as a member of the 2012 TOS Homeschool Review Crew, and I received no other compensation. In return, I agreed to give an honest review of the materials and how they worked for my homeschool family. I am disclosing this in accordance with FTC regulations.

©2009-2013 Through the Calm and Through the Storm. All rights reserved. Photos and content may not be reproduced. http://throughthecalmandthroughthestorm.blogspot.com