The past few weeks have been very busy around here -- packed full of schoolwork, chorale rehearsals, baseball games, and a few scattered doctor's appointments. Perhaps the only thing that's saved my sanity is
MyFreezEasy
.
I received a
MyFreezEasy.com Freezer Meal Plan Membership
to see how their freezer cooking meal plans could work for our family. My Premium Annual Membership gave me access to eight different meal plans each month and the ability to create meal plans customized to meet my family's needs.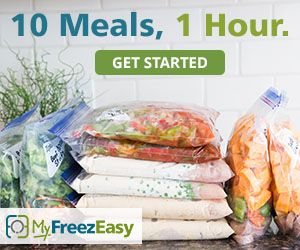 One of my biggest concerns with trying new recipe plans is how adaptable it will be for food allergies. The only major allergen that Lauren's allowed to have right now is eggs, and she's also avoiding all corn and corn products. It's become almost second nature for me to cook that way, but it's definitely not common to find meals that fit those restrictions. MyFreezEasy offers a gluten-free meal plan option each month, and many of those recipes can be made dairy-free as well.
I found that my easiest option was to pick-and-choose among all the available recipes and create my own meal plans. When creating my own meal plan, I could choose recipes based on type of protein (ground beef, chicken, vegetarian, etc), cooking style (slow cooker, grilled, skillet, etc), or dietary preferences. For someone new to food allergies, the dietary preferences would be an amazing help. They offer recipes that are gluten-free, dairy-free, gluten dairy soy-free, or top-8 allergy free. I glanced through those sections, but also looked through the other recipes to see if I could find other options that would just require a bit of tweaking.
For my first meal plan, I looked at my calendar, panicked a bit, and decided I needed to pick five crock-pot meal options. From there everything was simple.
I printed out a twelve page document that had the five recipes, shopping lists, assembly prep instructions, and meal assembly instructions. The shopping list came organized in a couple different ways. I chose to follow the complete shopping list because I wanted to go ahead and purchase any necessary side items or garnishes while I was at the store. (A different option has just the items that you need to prep the meals for the freezer.) I knew I needed a few more things while I was at the store so I jotted them down in the margins and headed out the door.
Because my shopping list was organized by store section, I went through the Commissary as fast or faster than I've ever done a weekly shopping trip. I can't say with 100% certainty that I saved money on this trip, but I know that the total didn't seem outrageous and I was buying enough for 10 meals instead of just enough for a week.
After putting away most of the groceries, I followed step-by-step instructions to prepare all the ingredients. This is where I did all the chopping, opening cans, browning ground beef, etc. The directions said it should take approximately 30 minutes. It took me a bit longer, but I was slow when it comes to peeling and slicing apples.
From there, all I had to do was package up all the meals to put them in the freezer. MyFreezEasy gives instructions for making two batches of each recipe at a time. I only needed five crock pot recipes to make it through the week, but I put ten in the freezer. I guesstimate that it took me about an hour and a half to do all the prep work, put all the meals in the freezer, and clean up my mess.
I was reasonably impressed with the meals the first week. Part of the problem is that I was just getting used to the way the recipes and shopping lists were written. On one night, I missed a step that called for adding a cup of water to the crockpot if you knew your crockpot was prone to overheating. Our chili burned a little around the edges, but still tasted okay. (I later fixed the second batch with the cup of water and didn't have any problems.) I also found that I needed to double check the amount of meat in the recipes. Generally speaking, the portion sizes were generous, but I didn't do the correct pork chop calculations and bought very thin pork chops. Our meat-hungry family wished I had gotten thick-cut chops or two per person.
My second meal plan was even more of a success. I had some leftovers on hand and a few meal requests. I made up a meal plan with just three recipes -- one for a night I'd be home to cook, one for my husband to grill, and one to throw in the crock pot.
Again, my time in the grocery store was quick and it only took me an hour to get everything in the freezer. One of my favorite dishes that week was the Mediterranean Chicken Thighs. The next night, we had Slow Cooker French Dip Sandwiches and my husband declared them "awesomeness on a sandwich."
My FreezEasy has made my life so much easier over the past few weeks. So far I've made recipes from three meal plans that I've created -- a total of 25 meals in my freezer. I've done freezer cooking in the past and it's never been as quick and painless as these meal plans.
I've found many benefits to having a freezer stocked with healthy meals for my family. First of all, I have less stress every day when I start thinking about what's for dinner. I pull a meal out of the freezer before I go to bed each night, and it's ready to be fixed the next day. If the next day is going to be crazy, I'll pick a slow cooker meal that will just take me just a minute (literally) to throw into the crock pot before I run out the door.
We've also found that we have far less kitchen clean-up now that I'm using MyFreezEasy. Since everything is chopped when I do the preparation, I don't have dirty cutting boards and knives to wash every night. Moreover, I tend to leave a trail of messy counters and floors when I cook. Nearly all of my mess is done on the single day that I put meals in the freezer, leaving the kitchen clean (well, cleaner than usual) the other days of the week.
Of course, cooking for my family doesn't really count for much if it isn't food that they're willing to eat. So far, we've all been satisfied with every meal. We have found new favorites, and even the ones that aren't favorites were still quite good. In addition, the wide range of recipe options on MyFreezEasy helps me find enough new ideas to keep my pickiest eater happy -- Lauren eats better when I serve new meals and not foods that she's seen too many times in the past. These meals are a win all around!
The Premium Membership to
MyFreezEasy
costs $95 for a year or $10 per month. It's well worth that much in terms of the frustration it's saved in my house in the past month alone.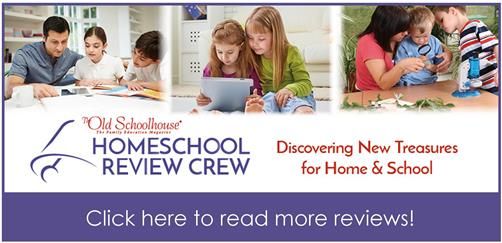 ©2009-2016 Through the Calm and Through the Storm. All rights reserved. Photos and content may not be reproduced. http://throughthecalmandthroughthestorm.blogspot.com