We don't have a lengthy list of fancy Christmas traditions in our family. In fact, for the past few years, we've spent our Decembers juggling crazy performance schedules, schoolwork, and perhaps a few work-related Christmas parties. One constant has emerged amongst the craziness -- a favorite read-aloud.
According to my kids, it just isn't Christmas unless we read Barbara Robinson's The Best Christmas Pageant ever.
Sometimes the traditional Christmas pageant has become so traditional that it doesn't have as much meaning as it once did. The Herdman's first Christmas pageant is filled with the crazy antics of a group of children who have never been to church before, but also the wonder and awe of children who have never heard the Christmas story. The pageant, which had once seemed headed towards a disaster, became the most meaningful one of all.
"And this was the funny thing about it all. For years, I'd thought about the wonder of Christmas, and the mystery of Jesus' birth, and never really understood it. But now, because of the Herdmans, it didn't seem so mysterious after all.
"When Imogene had asked me what the pageant was about, I told her it was about Jesus, but that was just part of it. It was about a new baby, and his mother and father who were in a lot of trouble -- no money, no place to go, no doctor, nobody they knew."
Our holiday season isn't complete without imagining the Christmas pageant as it unfolds in Barbara Robinson's book. We agree with the book's concluding thoughts, "But as far as I'm concerned, Mary is always going to look a lot like Imogene Herdman -- sort of nervous and bewildered, but ready to clobber anyone who laid a hand on her baby. And the Wise Men are always going to be Leroy and his brothers, bearing ham."
And if you ever hear one of my kids hollering, "Hey! Unto you a child is born!" just know that we've been reading our favorite Christmas book again and remembering the Angel of the Lord's joyous (and enthusiastic) proclamation to the whole world.
This week members of the Schoolhouse Review Crew are sharing some of their favorites Christmas books. After you find a copy of The Best Christmas Pageant Ever, be sure to click on the button below to find some other good reading suggestions for your family to enjoy!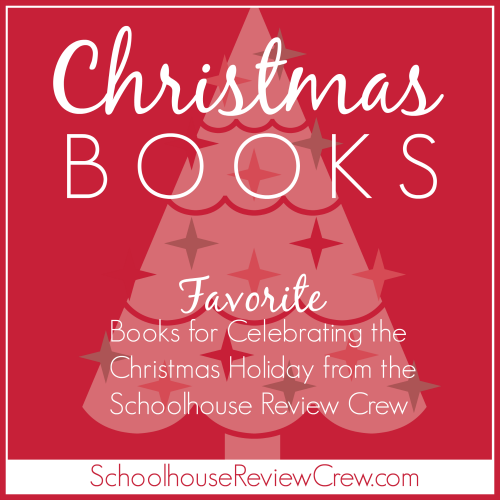 ©2009-2013 Through the Calm and Through the Storm. All rights reserved. Photos and content may not be reproduced. http://throughthecalmandthroughthestorm.blogspot.com