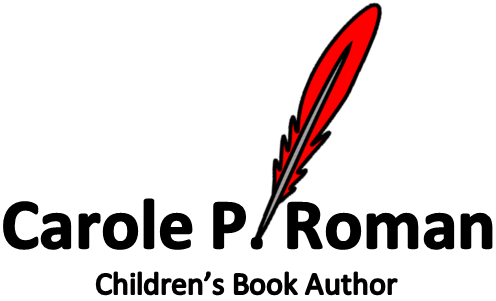 I realized a few months ago that I have never intentionally taught Lauren about other cultures around the world. We've done some work with maps and she's seen some of the pictures taken while we lived in Europe, but I'm not sure she realized that there are people in other parts of the world who live differently than we do. A new book series by
Carole P. Roman
has been a wonderful way for me to introduce Lauren to other cultures around the world.
We received a set of four colorful paperback books --
If You Were Me and Lived in Norway
,
If You Were Me and Lived in Mexico
,
If You Were Me and Lived in South Korea
, and
If you were Me and Lived in France
. The books have colorful, appealing cartoon drawings throughout. Each story talks about how a child's life might look in another country -- what names are popular, what children call their parents, what holidays are most important, what foods are common, and even what landmarks visitors would most like to see.
One thing that really impressed me about these books is how much information Lauren retained. A few weeks ago, Lauren stayed with her grandparents, and I left the books as part of her school assignments. When I returned a few days later, she remembered specific details from each of the books she read. She specifically told me about the New Year's celebration in South Korea where children bowed to their grandparents and then received money in a colorful envelope.
Today, as we re-read If You Were Me and Lived in... Norway, I took the opportunity to expand it into a full language arts activity. We created a Venn diagram on the whiteboard to illustrate the similarities and differences between the culture discussed in the book and the area we live in. I plan to use this idea to compare two of the books to see if Lauren can catch the similarities among two cultures that are different than our own.
I did not do a formal test to determine the reading level of these books, but Lauren (reading at a second grade level) did well reading it aloud. The books do have a few tricky words from the native language and a pronunciation guide in the back of the book.
As I shared these books with Lauren, she realized that despite the differences, people around the world have much in common. These books would be a great addition to any early childhood library and would also make a great jumping off point for a more in-depth study of a particular culture.
The four
If You Were Me and Lived in...
books are between 22 and 28 pages long and are suitable for preschoolers through second graders (approximately 8 years old). Paperback versions of the first three books in the series currently cost $8.99 and the Norway book is slightly cheaper ($8.62). All four of the books are also available in Kindle versions.

©2009-2013 Through the Calm and Through the Storm. All rights reserved. Photos and content may not be reproduced. http://throughthecalmandthroughthestorm.blogspot.com