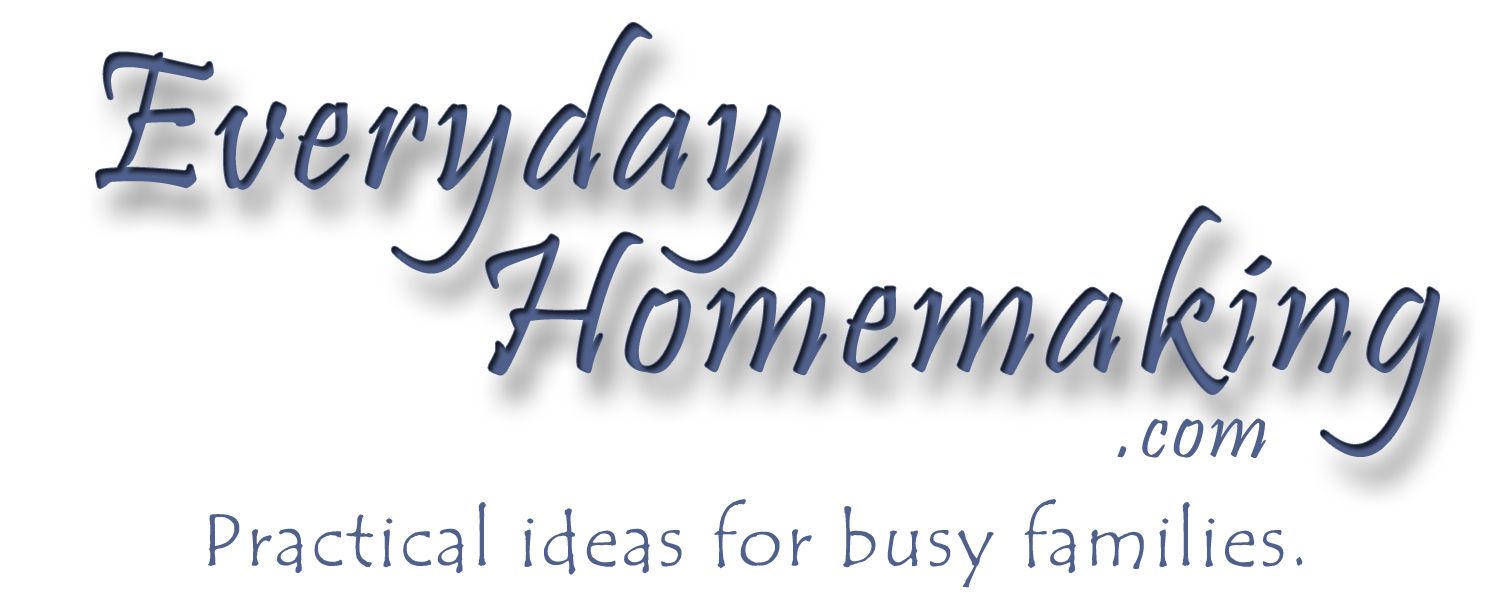 Everyday Homemaking
offers practical homemaking and homeschooling ideas to help you better manage your household and time. Members of the Molly review team (a division of the Schoolhouse Review Crew) recently reviewed two of the books from their Everyday Homemaking series.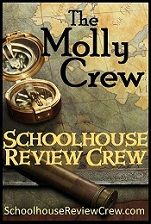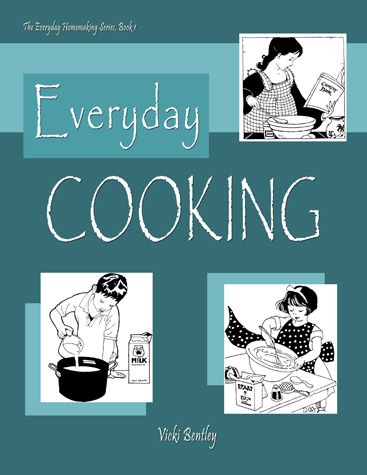 According to the website,
Everyday Cooking
is a "collection of tried-and-true recipes and hints for simple, everyday cooking with an emphasis on whole foods - from a busy homeschooling mother of eight."
I should point out that I'm not an easily person to please when it comes to cooking materials. I've written before about the food allergies that I juggle. The short version of the story is that I need recipes that don't have any milk, gluten, eggs, wheat, fish, or shellfish. Right now, while we are living in our apartment, I need recipes that don't use a lot of fancy tools or ingredients. Also, while I don't mind fixing complicated meals, I rarely find the time to do so.
Everyday Cooking
exceeded all of my expectations. All of the recipes that I tried were a hit with my sometimes picky eaters. Squash Skillet is now a frequently requested side dish at our house. In fact, I'm almost certain that it's on the menu plan again this week. We've made the chili recipe twice, one time for a church potluck. The author suggests serving it with rice, but we served it with Fritos and shredded cheese.
Another great recipe from the cookbook was the chocolate pudding. The recipe calls for using cornstarch so it was already gluten-free, and it worked great using Lauren's coconut milk instead of the cow's milk the recipe calls for. It was an instant allergy-friendly favorite. The first time I fixed it, I didn't start early enough for it to cool, and we ate it slightly warm. Brennan decided it tastes a lot like eating a rich chocolate brownie.
This ebook is much more than just a collection of recipes. Throughout the book, the author shares her helpful tips for saving time and often money. For instance, she suggests preparing several pounds of hamburger meat as soon as you get home from grocery shopping so that a lot of the time consuming work is done ahead of time. I haven't done as much as she suggests, but I do have a batch of preformed meatballs in my freezer. The ground beef for Wednesday's shepherd's pie meal is already cooked, too.
I was particularly interested to read about using a pressure cooker. In terms of meal preparation for busy days, Vicki Bentley often relies on "either the tortoise-or-the-hare approach: the slow cooker or the pressure cooker" (page 92). I'm very familiar with my crock pot and use it often. I have a pressure cooker (on a long-term loan from my mother-in-law), and I'm anxious to get it out of storage so that I can try some of her recipes.
The
Everyday Homemaking
book has something to offer nearly every cook -- delicious recipes, time- saving tips, and cost cutting ideas. It would also be a tool for teaching a teenager some basic skills in the kitchen. After a dinner trying out some of these new recipes, all five members of my family gave the book a resounding vote of approval. You can order your own copy from
Everyday Homemaking
for $14.99 (ebook) or $17.99 (print).
Some of the other homeschool families on the Molly Crew used
The Everyday Family Chore System
, also written by Vicki Bently and available from Everyday Homemaking. You can click on the banner below to read the reviews of both products.
Disclaimer: I received an Everyday Cooking ebook as a member of the 2012 TOS Homeschool Review Crew, and I received no other compensation. In return, I agreed to give an honest review of the materials and how they worked for my homeschool family.