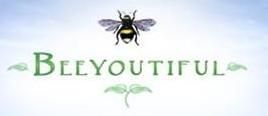 Every once in a while the members of The Old Schoolhouse review crew get the opportunity to review a product that isn't directly related to homeschooling. My latest review product was a real treat -- bath and beauty products from
Beeyoutiful
. Beeyoutiful advertises "healthy living for the real world" and offers bath and beauty items, nutritional supplements, essential oils, and more.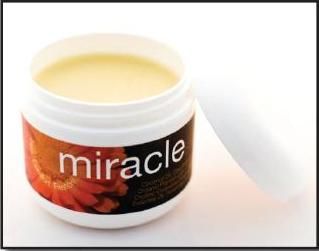 One of the nice things about the products is that they are made of all natural ingredients. I could pronounce all of the words, and the company explained the benefits of having each one. For instance, the
Miracle Skin Salve
contains coconut oil to promotes healing of rashes and eczema, olive oil to draw moisture into the skin, beeswax to give it the proper consistency, comfrey root for healing cuts, and more. Beeyoutiful recommends using the skin salve to treat cuts, abrasions, insect bites, and minor burns. It's also helpful to prevent scarring after surgery.
Brennan and I both used the Skin Salve to treat minor burns. I was pleased with how quickly it helped my skin to heal. Addison used the Miracle Skin Salve on her patches of eczema. She thinks it works a little better than the other moisturizers that she has tried recently. I wish I had known about Miracle Skin Salve a few years ago when I was doing scar massage to help Lauren's sternal incision heal without leaving a large raised scar. I would've preferred to use a natural product like this one instead of the chemical laden ones I picked up at a drugstore. A 2-ounce container of Miracle Skin Salve costs $15 and the 4-ounce size costs $25.
Beeyoutiful also sent us a tube of
B.A.L.M. All Natural Lip Moisturizer
. Again, it has simple, natural ingredients: grapeseed oil, shea butter, beeswax, and essential oils (either orange or peppermint). I used it on Lauren's very dry lips for a few days and saw a noticeable improvement. I really need to order a few more of these so that all three of the females in this house aren't all trying to track down the same one. I'd also like to get a spare one to keep in Lauren's overnight bag that we use for hospital trips. She can't use most mainstream lip products when she needs oxygen because they are petroleum based. Each B.A.L.M. Moisturizer costs $3, with a slight discount for buying three or more.
Members of The Old Schoolhouse Review Crew received a variety of products. Please visit the blog
here
to learn more about what our team of reviews thought about the other products Beeyoutiful offers.
I received products from Beeyoutiful as a member of the 2011 TOS Homeschool Review Crew, and I received no other compensation. In return, I agreed to give an honest review of the materials and how they worked for my homeschool family.