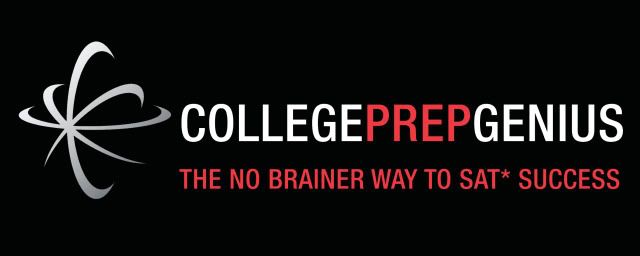 Every once in a while, I think about how Addison is almost a high schooler and think back to my own high school days. I remember mornings spent taking the SAT and the ACT, and I remember being thankful that I naturally had good test-taking skills.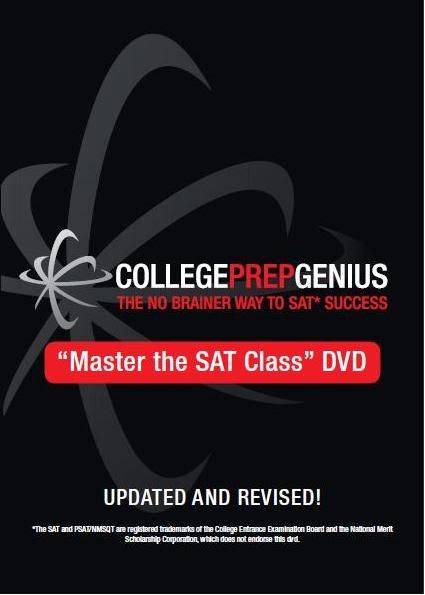 Recently I was given the opportunity to review the
College Prep Genius "Master the SAT Class" DVD set
, a product designed to teach high school students how to improve their scores on either the SAT or the PSAT.
The 12 video lessons in this set are designed to help students master the strategies behind the test and learn how to get the correct answers. I found it interesting that the focus isn't on knowing the correct answers; instead the idea is to find patterns for correct answers and to know some SAT traps to avoid.
Each lesson takes a section of the SAT and teaches the student specific strategies for it. The key points of the lesson are presented in an acronym which the student is encouraged to memorize. For instance, in the passage-based reading section, the student is taught to avoid SON answers: ones that are
S
trong,
O
pinion, or
N
egative. Other wrong answers have
C
ompletely irrelevant,
O
bscure,
A
dditional, or
T
otally contradictory information (COAT). The College Prep Genius DVDs recommend that the student memorizes all of these acronyms and jots them down in the margins of their test booklet as a reminder on test day.
I was quite impressed with this set of preparation materials. I liked the way these lessons taught the student how to take the test, what to look for in a correct answer, and how to eliminate answers that are likely to be incorrect.
Addison thought the materials were well done. She did wish for more example problems so that she could fully understand the acronyms and practice using them. College Prep Genius recommends using materials from The College Board and The Educational Testing Service for further practice because it uses materials drawn from actual SAT tests.
The
"Master the SAT Class" DVD set
is available for $99.00 (includes textbook, workbooks, and the set of four DVDs). College Prep Genius also offers SAT materials that focus primarily on building vocabulary.
If you'd like to hear how much the other members of the review crew thought about the SAT preparation materials from
College Prep Genius
, please visit The Old Schoolhouse Review Crew blog
here
.
I received College Prep Genius's Master the SAT Class DVD set
as a member of the 2011 TOS Homeschool Review Crew, and I received no other compensation. In return, I agreed to give an honest review of the materials and how they worked for my homeschool family.