I know that many homeschoolers continue to work all summer long. Lauren is quite adamant that she should not have to do schoolwork when her church friends are on summer vacation. Therefore, instead of continuing on with our regular school assignments, I've found some alternate education activities to help fill the long summer days. One of the biggest inspirations for these activities is Lauren's American Heritage Girls Handbook and the lists of badges she could earn this summer. While I know that she's learning when she completes badge requirements, it doesn't count as school in her mind.
One of the badges she was interested in is the Aviation badge. As an Air Force family, it would almost be a disgrace if she didn't earn it. The problem is that she does better when someone else is teaching. Although Doctor Aviation is geared towards teens and adults, his aviation education video training lectures have allowed Lauren to learn many of the aviation basics she needs to know in order to earn her badge.
Doctor Aviation is a full course designed for high school students and even adults. The course consists of fifteen video segments, each lasting about 45 minutes to an hour, and corresponding materials that take each further with reading assignments, additional activity suggestions, etc.
The videos feature Doctor Aviation, a former USAF Command Pilot with over 2000 flying hours, sharing information in an informal, yet engaging way. The majority of the video is focused on him standing in front of an aircraft and talking directly to his audience. I could tell that he's passionate about teaching aviation basics. (I could also tell that he has been well trained in giving military presentations. He tells the audience what he's going to tell them, tells them the information, and then tells them what he told them. It's an often used and quite effective method of conveying information.)
When appropriate in his lectures, the screen changes to illustrate his points.
Lauren was particularly excited when she heard him talking about the landing gear on a C-5 (the plane my dad flew for most of his career).
Each of the videos are divided into three sections. Despite its name the Technical Trivia section isn't really trivia. In my opinion, it's the real meat of the instruction in terms of basic aviation knowledge. This section included lessons about the main plane components, the forces acting on a plane in flight, air traffic control basics, airfield operations, pilot instruments, and so much more. The other parts of each video include information about Notable Innovators and either a Legendary Event or Legendary Aircraft.
Since Lauren is several years younger than the recommended age, I watched the videos first and then selected portions that would help her meet the requirements for her Aviation badge. I thought all the video information was fascinating. I haven't yet gotten into the deeply technical aspects of aviation (the equation for calculating the amount of lift generated by a wing), but I found his explanations so far in the course to be very clear. Perhaps what I enjoy most is the Notable Innovators and Legendary Event/Aircraft segments of the videos. The first video discussed Orville and Wilbur Wright, and I appreciated the way Doctor Aviation emphasized the parts of their childhood and young adult years that gave them the character qualities they needed to persevere in reaching their dream of a successful flight. I also enjoyed the way Doctor Aviation brought the story of Chuck Yeager's initial years as a military pilot to life by sharing specific details of his escape to Spain when shot down during World War II.
Each video has downloadable notes guides, and I've been using them to make sure Lauren grasps the information she needs to learn for her badge. Here are some of her notes from the video talking about six major components of an aircraft.
As you can see, the lecture itself is well-organized and all the important details are left for the student to fill in as Doctor Aviation talks about them. Lauren often had to pause the video to allow time for writing, but she is just now learning to take notes in a lecture-style situation.
In addition to the notes sheets, each lesson has several pages of additional resources that can be downloaded and used. These pages include book suggestions, websites to further illustrate a particular concept, and additional assignments. If a high school student wanted to complete a basic aviation class for credit, these additional resources would provide enough materials to do so.
Lauren hasn't been interested in learning anything more than what is required for her badge, but I still have hopes that these videos will spark an interest that leads her to delve deeper into the topic. Perhaps I'll talk her into watching some of Doctor Aviation's videos about Amelia Earhart -- I read a ton of Amelia Earhart biographies when I was Lauren's age.
I am thrilled to be able to use Doctor Aviation to teach Lauren the aviation basics she needs to earn her American Heritage Girls Aviation badge, and I'm also thrilled that I get to enjoy all the extra knowledge he shares in the Notable Innovators and Legendary Events segments. Doctor Aviation has produced an amazing online resource that brings the exciting world of aircraft and aviation to high schoolers, adults, and even a sixth grader wanting to earn a merit badge.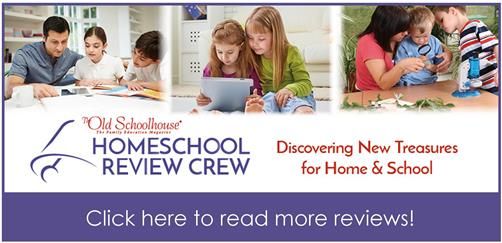 ©2009-2017 Through the Calm and Through the Storm. All rights reserved. Photos and content may not be reproduced. http://throughthecalmandthroughthestorm.blogspot.com