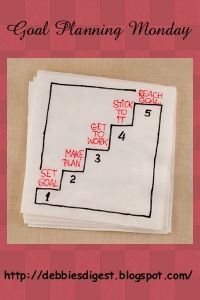 I'm happy to report that I've made a lot of progress with my Scripture memory goals now that I've recommitted myself. Last Tuesday, I had Addison quiz me on them while I was driving her to chorus. I knew 10 of the scripture cards.
This afternoon, she quizzed me on them again, and I had 27 cards in the stack of ones that I got correct. Since some of the cards contain short passages, my total is 38 verses memorized so far this year.
I had sixteen cards in my "not yet mastered" stack. My goal this week is to reduce that number by half. That means I should have at least 35 cards in the mastered stack the next time I have Addison quiz me on them.
My other goal for this week is to work steadily on my preparations for church camp next week so that I don't end up staying up really late the night before we leave. I've already started making notes about my lessons plans, writing down packing lists, and doing some of the grocery shopping. I know there's still lots left to do, though. My goal is steady progress.
©2009-2013 Through the Calm and Through the Storm. All rights reserved. Photos and content may not be reproduced. http://throughthecalmandthroughthestorm.blogspot.com