It's been three years since Brennan last played baseball in a Yankees jersey. Last week, we found out that he'll be playing for the Yankees again this year. (It's a different league, of course, but what's a few thousand miles when you're playing Little League?)
Then:
Now (wearing the same shirt and cap):
When Brennan played on the Vienna, VA Yankees in 2010, they had a fabulous season -- one that culminated with winning the league championship.
Here's hoping the Arizona Yankees have a season just as good.
Since Yankees starts with "Y," this counts as my next-to-last post for Blogging Through the Alphabet. Also, since I pulled out the pictures from several years ago, I'm going to share this post with Debbie's Think Back Thursday pictures. Click one of the buttons below if you'd like to join in the fun!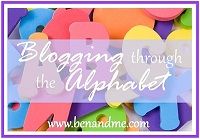 ©2009-2013 Through the Calm and Through the Storm. All rights reserved. Photos and content may not be reproduced. http://throughthecalmandthroughthestorm.blogspot.com