For some time now I've been reading a blog that both encourages me and challenges me.
I thought about that blog (and re-read a few entries) when I was in the hospital with Lauren this week.
Rachel at
Finding Joy
often talks about how she sat in a hospital room with her young son and made a conscious decision to notice the joyful moments in her days. Every Friday she shares the bright spots in her week -- the special moments that all too often get overlooked in the midst of dirty dishes, piles of laundry, doctors appointments, and everything else.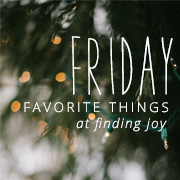 This morning, Tim and I left Cincinnati Children's Hospital feeling disappointed and discouraged. We came hoping to find answers. We leave with no new clues. We leave with the many of the same questions that we had last weekend.
Part of me still feels like crying. Part of me wants to complain about taking a trip halfway across the country and leaving empty handed.
Instead, I sat down at my computer to look at some of the pictures that I took this week. I have a feeling that Lauren will remember the fun we had during our week in Ohio. I pray that I won't forget these special moments -- my Friday favorites for this week.
It took all three of us working together to get the arch to stand up.
It made another little girl's day when we told her that she could kick it down.
Watching the polar bear swim laps
Isn't the baby camel just the cutest thing ever?
We also saw an elephant pooping. Thankfully there's not a picture to share.
All smiles on the way to the last appointments
Lauren fixed McKenna's hair and then told me that I needed to fix hers to match.
Earlier this week they both needed French braids.
I'm pretty sure I have a picture of Addison posing on this rock about 11 years ago.
"Can you get me down now?"
Yes, it was a good week -- even without answers.
God is good all the time, and all the time God is good!